Dementia Action Week is a special time in the UK when people come together to make things better for those living with dementia. Our Sporting Memories Chorley group at Victory Park, would like to invite everyone to join us on May 17th from 1:30 pm to 3:00 pm. Whether you have dementia, care for someone with dementia, work in healthcare, or simply want to learn more about our efforts to fight dementia, depression, and loneliness through the power of sport, we welcome you!
Our meeting is located at Victory Park in Chorley. We believe that sports can make a big difference in the lives of those living with dementia and their loved ones. Our goal is to create a friendly and supportive place where people can share their sporting memories and find comfort.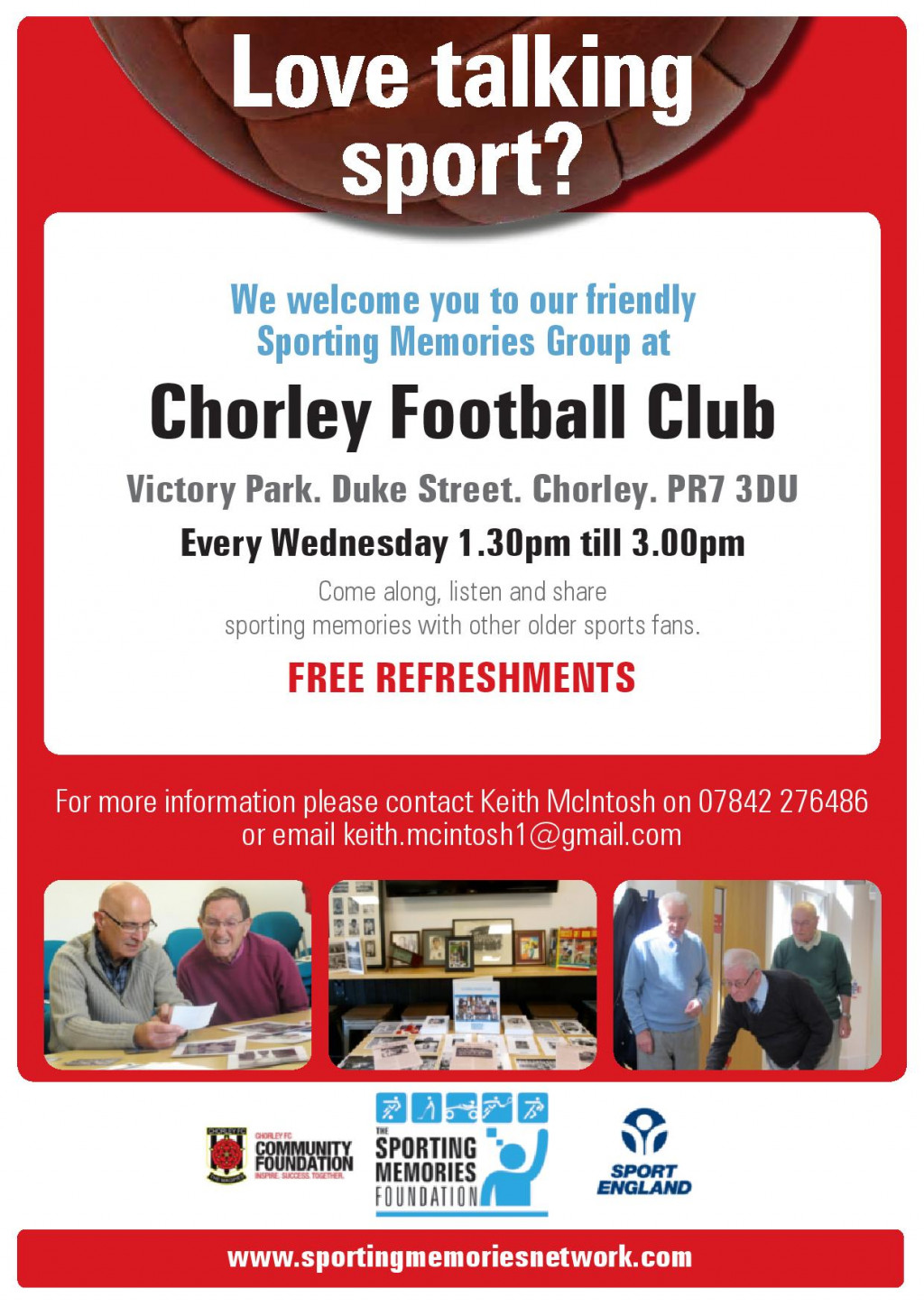 On May 17th, from 1:30 pm to 3:00 pm, we are hosting a special event to show you what we do and how sports can help with dementia. Everyone is invited! We want people with dementia, their loved ones, caregivers, local council members, healthcare professionals, local businesses, and anyone curious about the positive impact of sports on dementia-related challenges to come and learn more.
Sports have a special way of bringing back memories and starting conversations. At Chorley Sporting Memories , we know that sports can improve memory, help people connect, and make them feel better. By talking about our favorite sports moments, we can create a sense of belonging and keep our minds active.
Having dementia can be very lonely, and it's extremely hard for this involved. But we want to change that! Our branch is a place where everyone can come together and enjoy sports. By doing activities and talking with others, we can make new friends, feel less alone, and be happier.
We believe that helping those with dementia requires everyone to work together. By joining forces, we can provide better support for people with dementia. We want to create a community in Chorley where everyone understands and helps those with dementia.
Dementia Action Week is a time for communities to come together and make a difference for people with dementia, and we are proud to be a part of this important event. So, May 17th, we invite you to join us and discover how sports can improve the lives of people with dementia, depression, and loneliness. Our branch offers a safe and friendly place for sharing memories and connecting with others. By participating in our event, you can help us create a caring community that supports and understands those affected by dementia.